How the time flies.
Although hard to believe, the Alonzo hard fork is nearly two months past, and the Cardano Summit is firmly in the rearview mirror. Earlier this week, Project Catalyst announced over 150 grant winners among its Fund6 results. Moreover, previous winners like Liqwid, MinSwap, and others continue to mature as they tease features prior to audit.
On the other hand, IOG and partners continue to make progress with their initiatives. The Plutus scripting language is undergoing fine-tuning, and the PAB is being tested. More recently, Charles Hoskinson and others met with the Ministry of Education in Ethiopia to outline progress on a digital ID initiative using Atala Prism. A course outlining the technology also kicked off as October came to an end.
Despite busy schedules and whirlwind progress, the October Cardano360 video update brought community members up to speed.
Capstone Challenge
As the 2021 Cardano Summit was underway in late September, the second iteration of the Plutus Pioneer program was coming to a close. The course concluded with a capstone event, a coding challenge to highlight the innovative nature of developers in the class. Seven winners received recognition, and a handful was featured in the October update.
Piggy Bank Application
Plutus pioneer Eli Selkin created a parameterized piggy bank as his entry into the competition. The solution incorporated an elegant concurrency design, a factor commonly required in applications running on EUTXO blockchains like Cardano. Selkin imagines the DApp being used by parents with children. Although straightforward, elements of the design can be expanded upon to support more complicated use cases.
Win-Win Dispute Resolution Marketplace
Pioneer Matthias Sieber received recognition among judges for his Win-Win mediation application. A more novel use case, the platform draws upon Seiber's background in conflict resolution to create a more fair and efficient dispute resolution process. To realize the app's full potential, Sieber and his team members have partnered with credential-issuing institutions to verify the qualifications of individuals involved.
Transaction Editor
Óscar Nájera knows how difficult documentation – or a lack thereof – can make life. The Ecuadorian ex-pat experienced several hardships when he moved to Germany.
These difficulties inspired Nájera to create his transaction editor, which he submitted in the capstone challenge. The software builds on top of the Cardano CLI to help stake pool operators and developers craft more complicated transactions. Nájera's solution incorporates a template that supports on-the-fly transaction editing while lessening the mental load on users. Eventually, the transaction editor will be incorporated into wallets.
Catalyst Update
As mentioned, Project Catalyst recently announced the winners of Fund6. The fund saw heavy participation as development and engagement continued to increase across the Cardano community.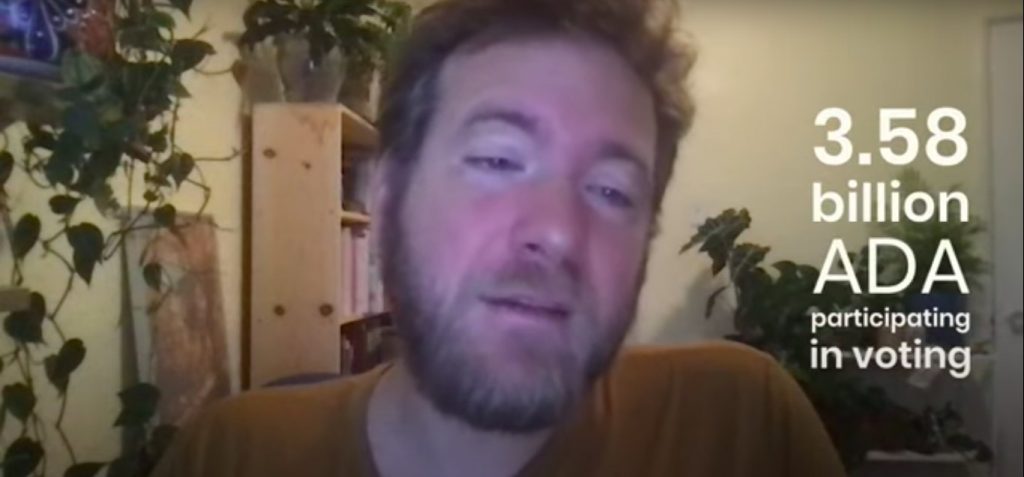 Fund7, which begins November 11th, will also feature several challenge settings that were published recently.
Naturally, the number of innovative ideas growing out of the project is impressive. Dor Gabash, Head of Product for Cardano Governance, expressed the magnitude of this growth:
"I think we are moving to a new state where it is hard to track everything occurring at the same time."
He continued:
"I would say what I am seeing is the maturation of the entire community."
Naturally, as Voltaire approaches, this growth bodes well for the future. In order to play your part, Gabash recommends anyone interested in driving Cardano forward join Catalyst on IdeaScale as soon as possible.
DEXs: SundaeSwap and Others
As Cardano continues to garnish adoption, DeFi protocols will naturally help deliver on the protocol's promise of open finance. An obvious first step is a battle-tested, credible, and reliable DEX, or decentralized exchange.
Currently, a major contender is SundaeSwap. The exchange is promoted by Pi Lanningham, who discussed the project at length with Tim Harrison.
SundaeSwap has spent considerable resources navigating regulatory hurdles while developing its cutting-edge product. Nevertheless, according to Lanningham, credibility is paramount:
"To us, at SundaeSwap, this whole notion of getting certified is absolutely critical. Just like a currency is usually backed by some asset – like gold formerly — I believe that the backing asset for cryptocurrency is trust."
SundaeSwap stands aside MinSwap, ErgoDex, and others competing to become the Cardano communities go-to exchange. Stay tuned to adapulse.io for developments as they occur.