Cardano is a unique environment that allows technology and a global community to come together for the greater good. Earth Natives is an NFT project that incorporates graphics from a well-known Latin American artist and healing music. In true Cardano style this project has a charitable heart. It is affiliated with a company that makes ecofriendly bricks that do not require kiln firing. These bricks are being used to build a house for a person in need. This is blockchain technology, environmental building techniques and a giving spirit coming together to change lives. There is a lot to unpack here so let's first take a look at the NFT side of the project.
The NFT Project
In the future, humans have moved underground to avoid the harsh effects of climate change. Over time, they have evolved and changed to accommodate their new surroundings. There are three types of Earth Natives: Armadalus, Adants, and Meerkadas. The first two collections, Armadalus and Adants, are fully minted and available only on secondary markets. The third series is scheduled to mint on April 23, 2022. Every character is designed with unique characteristics and gems. The scientific formula for the hardness of the minerals is actually included in the metadata of each CNFT. In this way the project educates about various minerals and their characteristics. The project lore is also beautifully written. Here is a sample, you can read it in its entirety on their website:
The entrance to the underground bunker had been carved into the rocks' surface, huge pillars surrounded by even bigger statues of men's heads with plate armour covering their noses and the top of their heads, stood out front. It gave off a foreboding sense, warning away those from the outside or from the inside. Laying on the ground in front of the gates, lay a female, huddled in a protective ball, appearing weak and defeated. "What do you think it is?", Zane asked, not taking his gaze away from the woman who he was spying on from his guard post inside the gates. "Looks like a woman of some sort but I thought they were all extinct?", replied Mo, second guard on duty tonight. The men continued to watch her, scanning the surrounding area for further threats, but there was nothing to see. The lush forest and mountain ranges that once stood here decades earlier had all burned and dried out, just like most of humanity."
After the third series, the project roadmap will conclude with the auction of a one of a kind NFT – Owlada. This will occur after the construction is complete and the keys are turned over to the new homeowner. There will also be a poster available for holders to mint.
The Artist & The Musician
The artist for this project is João Montanaro, a cartoonist and illustrator from Brazil who started drawing at age 6 by copying television cartoons and newspapers. Here he is a few years ago in a Faber-Castell commercial for their art pencils.
He laughingly says he had no skills for football, which left him time to focus on art. His first work was published in MAD magazine at age 12. At age 14 he started working for Sao Paulo's biggest newspaper – Folha de São Paulo. He is also the author of two books Eu Nao Arrependo de Nada and Tickling at Raciocinio and has been published in both French and Brazilian Magazines. He has worked as a screenwriter on audiovisual projects such as TV series and short films.
Some examples of his earlier work: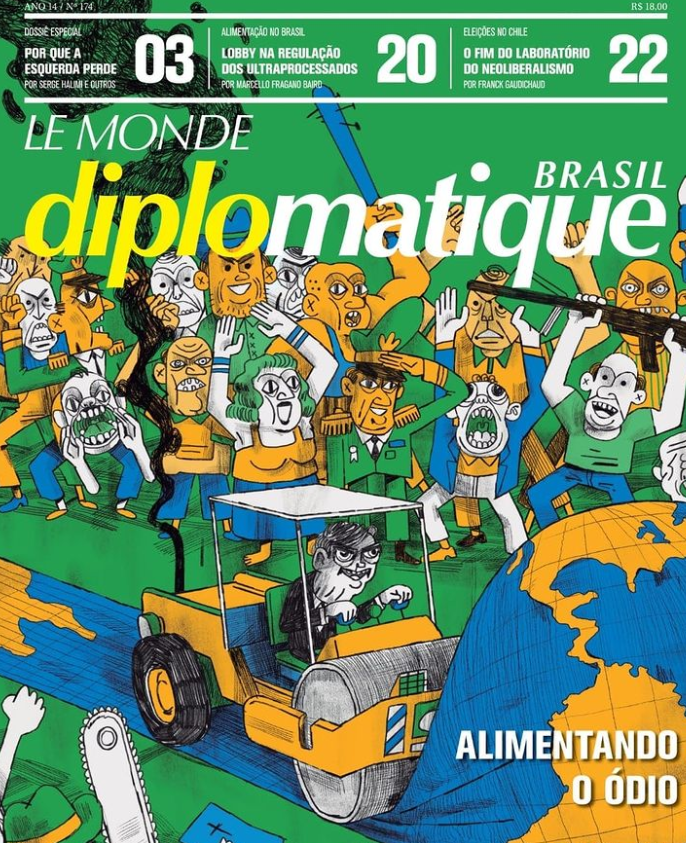 ---
The Brazilian Musician behind the lovely music for the entire series is Paulo Jales. The music is considered ceremonial ayahuasca music. It is a delicious mixture of indigenous music, Latin rhythms, Portuguese and Spanish culture. It is deeply relaxing music, meant to assist in healing. I invite you to listen to a sample:
The music in the second series features the chanting of Olivia Arevalo- a Peruvian shaman and spiritual leader of the Shipibo-Konibo people. She is known for her songs about the sacredness of the earth and our relationship to it.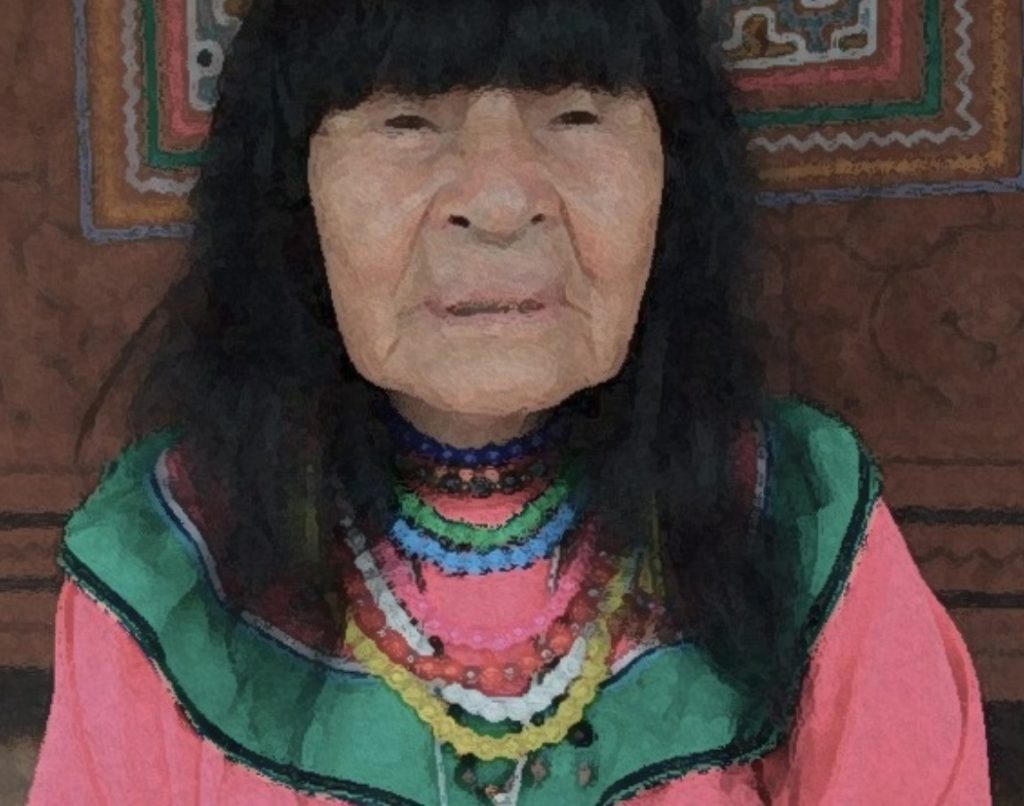 The Bricks
While the NFTs can stand on their own, in this case they are only the beginning. What they are, in fact, is a funding mechanism for the revolutionary part of this project: building houses. Earth Natives is affiliated with Ecoterm – an institute committed to developing sustainable building practices. This isn't merely a dream or a concept. These folks have actually developed a brick made from earth and recycled mining waste. In addition to using recycled products, these bricks do not require heating to harden, which drastically reduces the energy needed to manufacture them. The bricks have also been designed with energy consumption in mind – their structure allows air to move through the thermoacoustic chambers in the brick, controlling temperature by using the heat from the sun.
The Building Process
Here is the magical part: the funds from NFT purchases are building real houses for real people in Brazil. This is cryptocurrency helping people in ways unimaginable just ten years ago. As you can see from the pictures above, the original home, which was in poor condition, has been torn down. The foundation and outside walls are completed. The profits from the third series will be used to finish the construction and get the home ready for the new owner. The project team is wasting no time in using the proceeds from the NFT sales to build the new home. These folks are solving real life problems- simultaneously teaching about the properties of earth's minerals, and looking at sustainable building construction (literally earth, recycled waste, sun and earth as building materials) and building houses for people in Brazil. This is a truly dedicated team, working hard for things they believe in. Watching their progress is watching Cardano change people's lives. While this NFT series may be coming to an end, Earth Natives is just getting started with eco-friendly building techniques. Expect to see more from this team in the coming months and years. Please check out their website for more information.