ADA integration tools have not received enough marketing. This proposal discusses the need to professionally market Adosia's Heidrun and Adam Dean's Mercury WordPress payment Plugin by use of targeted paid ad campaigns and through content marketing. These integration tools enable ADA payments and custom Cardano integrations into e-commerce and developer applications.
The objective of this proposal is to create a sophisticated marketing funnel to attract, convert and segment interested developers by individual interest. The team will create valuable content, place content-specific retargeting buckets on said content, and then execute paid marketing campaigns to promote that content. They will then execute retargeting campaigns with the primary goal of educating developers and converting email address opt-ins.
By segmenting developer interests, it is possible to position and help guide a significant list of developers with identifying the best tools or communities within the Cardano ecosystem to help feed their interests and meet their needs.
The plan is to market Adosia's Heidrun and Mercury aggressively to serve the Cardano community greatly by attracting new integration opportunities and developers to the ecosystem.
WordPress WooCommerce is used by 7.4% of all websites and powers 28.18% of all online stores. 22% of the top 1 million sites use WooCommerce. Adam Dean's Mercury plugin for WooCommerce instantly enables WooCommerce e-commerce stores with the ability to accept Cardano Ada payments.
On the other hand, Adosia's Heidrun gives developers similar abilities, but with much more customization for custom applications including; accept payments, issue custom callback webhooks and drop native assets.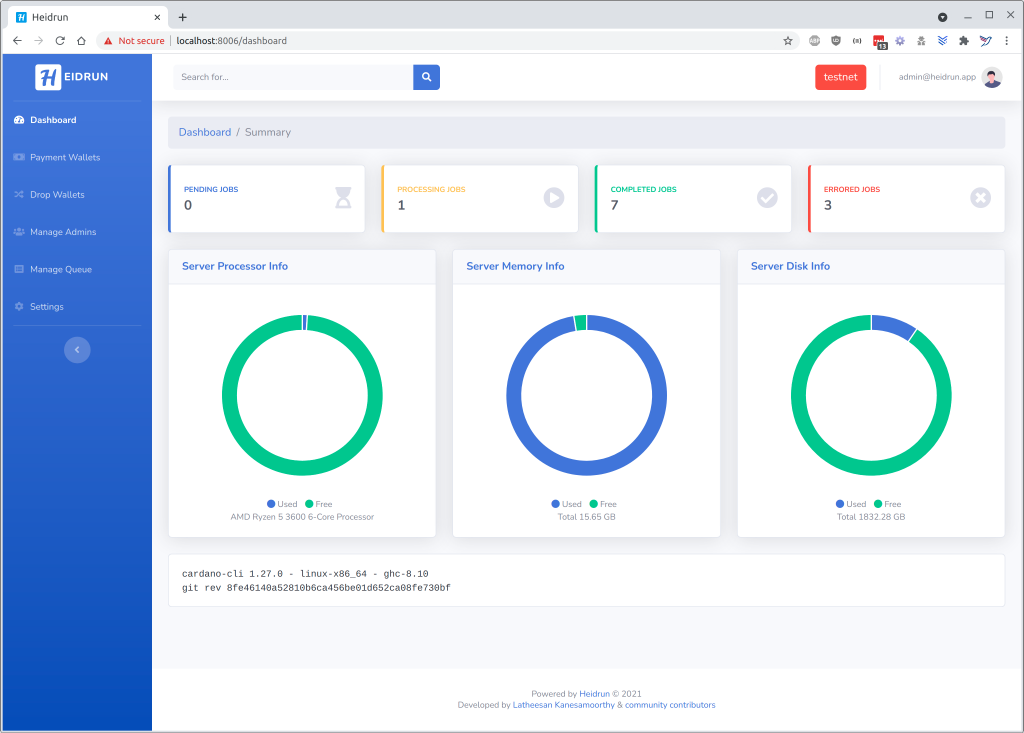 The Team
This proposal is backed by Adam Dean and Kyle Solomon. Dean has been a member of Project Catalyst since Sep. 23, 2020 and identifies as a developer, entrepreneur and stakepool operator. He has proposed two other projects; Cardano on-chain voting and Cardano onboarding funnel via NFTs which have both received sizeable attention from the community. He is the developer responsible for Mercury, a simple, reliable plugin to accept Cardano (ADA) payments for goods and services in WooCommerce.
Solomon has been a member since Sep. 17, 2020. He identifies as a developer, entrepreneur, marketing professional and stakepool provider. He is an active member and has proposed a total of 13 projects on the platform and has extensive digital marketing experience.
Adam Dean (BUFFY) and Kyle Solomon (FROG / WOLF) are both seasoned Cardano stake pool operators, developers and community contributors. They are the creators of spacecoins and jetchicken. Adam created the first on-chain voting mechanism for Cardano and is responsible for a significant number of Cardano NFT drops. Kyle is a co-founder of SPOCRA and the founder of the Adosia IoT open hardware project, an ad-tech initiative that delivered over 1B ad impressions.
Requested funds
This proposal is requesting $30,000 to be distributed in the following manner:
content marketing – $5k
paid targeting campaigns: YouTube, social campaigns – $15k
paid targeting campaigns: display ads – $3k
retargeting – $5k
email harvesting – $2
Final Thoughts 
There has been an increasing need for digital marketing as more people are using the internet. Tools to enable ADA payments and custom Cardano integrations into e-commerce and developer applications are not being professionally marketed. This proposal seeks to remedy this by use of targeted paid ad campaigns and content marketing. The project is headed by two capable individuals who have been members and developers in the Cardano ecosystem for a long time.
If you'd like to know more information or have questions/comments regarding this proposal, check out the link provided: https://cardano.ideascale.com/a/dtd/Marketing-for-Ada-Integration-Tools/369876-48088