Over the past six months, more than 50 community workshops were held around the world, culminating in a three-day conference in July of 2023, in Edinburgh, Scotland, where representatives from CIP-1694 gathered to advance minimum viable governance (MVG). Two days of discussions about CIP-1694 were held with a diversity of perspectives, then a Tooling & Wallet Hackathon for CIP-95 was held to get the community involved.
The event drew in a veritable who's who of Cardano innovators, including
Nigel Hemsley (VP Blockchain Governance for Cardano at IOG), Mercy A. Fordwoo (Wada Global Network), Nori Nishigaya (SANADA, Cardano Community Ambassador), Johnny Kelly (Intertree Crypto Consultant), Andreas Pletscher (COO of Cardano Foundation), Eystein Hansen (ADA North Pool), Emmanuel Batse (Cardano Community Ambassador), Pi Lanningham (CTO of SundaeSwap), James Dunseith (Co-Founder of Gimbalabs), Mauro Andreoli (LATAM Cardano Community Ambassador), Lloyd Duhon (COO of DripDropz), Ken Kodama (CEO & Founder of EMURGO), Juana Attieh (ALKUL Pool), Lawrence Ley (Context Solutions Inc.), Joel Telpner (Chief Legal Officer at IOG), Tamara Haasen (President of IOG), Richard McCracken (Digital Fortress LLC), Mircea Hasegan (Lace at IOG), and many more!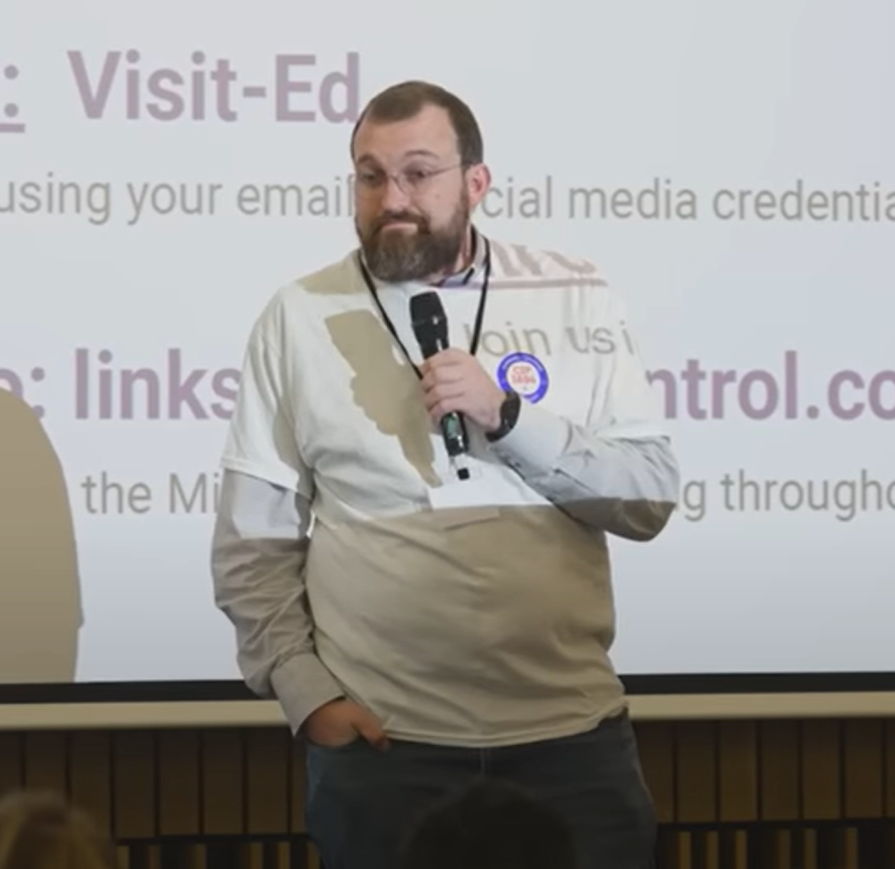 Charles Hoskinson, CEO & Founder of IOG, kicked things off with a great speech:
"Welcome to Scotland. This is a very special place, the University of Edinburgh. It's pretty amazing that so many people were all united by a desire to make Cardano better. You know, this is the most complicated thing that we've ever done as a community, because what we're doing is effectively building a government to unlock all the value that the ecosystem has accrued throughout the years. When we said, we'd like some people to start working on governance as a community and having over a thousand people take time to sit in a room for a few days and talk about dReps and the Constitutional Committee and rights and these types of things it's not exactly something you'd expect people would do. But not only did they do it they showed up. Therein lies the magic of a decentralized ecosystem. You have this ability to call people all across the world with huge amounts of diversity to just show up and think, and do… The core of Cardano has always been about maximizing every person's voice and their freedom and giving them a set of tools where they get to define what their own money is, to define what their own identity is, to define how society around them should work and operate. I hope that we can get everything done in just a few days and have a really successful closing and also get CIP-1694 implemented and turned on and then we can look at this as one of the great moments in the history of Cardano and hopefully there will be many, many more to come in the ensuing decades."

Charles Hoskinson
After a seven-year journey, the much-anticipated Voltaire era is kicking into full swing, bringing on-chain governance and effective off-chain governance to the forefront. This is truly a moment worth celebrating. After a series of workshops that sparked innovative ideas and meticulous planning, people came together to align and agree on top-level governance concepts, setting the stage for a whole new chapter in applied governance. Unlike traditional governance systems, the agility of this pioneering approach lies in its ability to codify decisions promptly while facilitating swift adaptations and iterative changes. As the community prepares for the ratification process in the coming months, excitement and anticipation fill the air. We stand on the verge of implementing a carefully crafted governance structure and witnessing its real-world application. Voltaire promises to revolutionize government, fostering a dynamic and flexible framework that embraces change and progress in an evolving technological landscape.
Blockchain technology is giving individuals unprecedented control over the financial products they use and the systems they participate in, a paradigm-shifting development. Nowadays, people want to have a say in how their assets are made, utilized, and audited; they're no longer satisfied with being passively reliant on traditional financial systems. The future of the global financial ecosystem will be shaped by Cardano's Voltaire era. Workshops around the world foster different perspectives and consensus-building in the network.
With the proposal of CIP-95, a wallet connection API, Cardano takes a major step towards strengthening its decentralized governance model. Ryan Williams (Technical Analyst for Voltaire) has been working hard to extend CIP-30, ensuring the Voltaire rollout will have a range of functionalities. By using the proposed API, users will be able to interact seamlessly with the blockchain, participate in Voltaire features, and participate in CIP-1694. CIP-95 has fostered collaboration among wallet and tool providers in the ecosystem, who've helped mature the design and brought us closer to consensus on key open questions. As things progress, wallet providers are swiftly transitioning into infrastructure providers, allowing users to harness the full potential of the Cardano network. It's a remarkable development that signifies a shift towards a decentralized, inclusive ecosystem, which opens up new opportunities for community participation. With the impending implementation of CIP-95, Cardano enthusiasts eagerly anticipate further strengthening of the network's governance mechanisms and the creation of a vibrant, engaged community ready to shape the future of blockchain governance.
With Voltaire and CIP-95, Cardano blockchain wallets will have the power to actively contribute to its future, bringing about a new era of decentralized governance. Previously, wallets on Cardano were just tools for managing funds and staking, but now they're playing a big role in the network's future. ADA holders can actively participate in decision-making processes and vote on proposals, as well as fund projects that will help the ecosystem grow. This innovative approach empowers users, giving them a unique opportunity to influence Cardano's direction and make a lasting impact on the blockchain's evolution.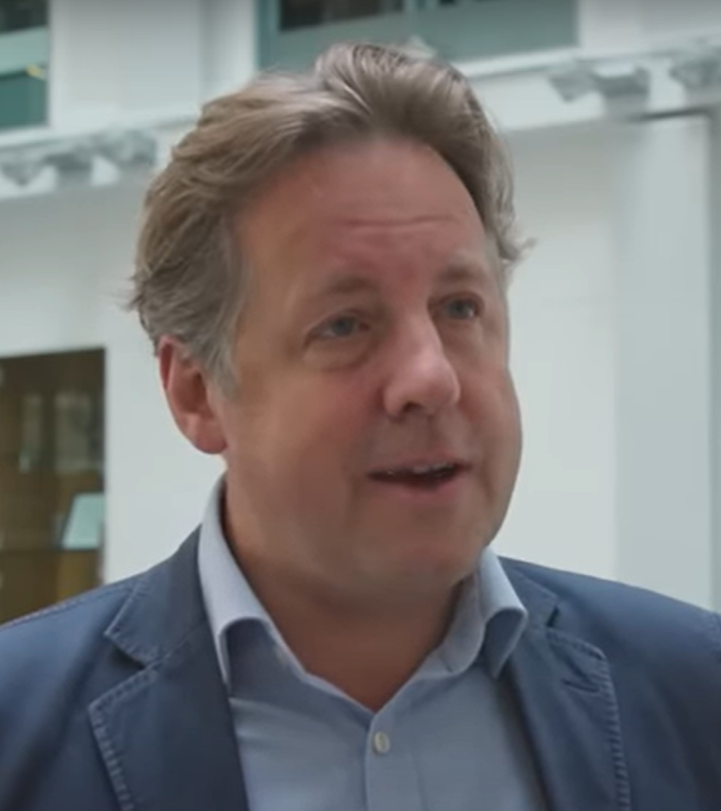 Marcus Fysh, Member of the UK Parliament, was also in attendance at the event, and said the following:
"Governance is of course what our political system is currently involved in. I'm well aware of how difficult that can be, but also how important it is for people to feel that they are represented and that their views can come across. It's a really interesting project. Cardano is trying to provide self-sovereign governance for individuals all over the world. Being able to interact with each other in a secure fashion and have that freedom of interaction and freedom of speech is incredibly important. So yeah, this is a really important project and this mode of governance that's being discussed here and how blockchains should be governed is an incredibly important thing for the world to get right."

Marcus Fysh
With an inspiring display of determination and solidarity, the Cardano Community, along with Input Output Global and Cardano Foundation, has come together to tackle governance. Adam Dean, founder of NFTXLV and Buffy Bot Publishing, was in Edinburgh for this historic event, and reminded us of what President Kennedy once said, "We do these things not because they're easy, but because they're hard," and this sentiment resonates as we continue this unparalleled journey. Knowing that governance isn't easy, we're resolute in our efforts, fully aware of how the rewards will be well worth it in the end.
By nature, governance involves navigating a variety of perspectives and life experiences, but the collaborative spirit among people from all backgrounds makes the process stronger, fostering inclusion and progress. The alliance between the community and the IOG and CF teams proves the power of unity in the face of complexity. Because of their collective vision and unwavering dedication, they play an important role in shaping a brighter future.
Through hard work and perseverance, Cardano's governance initiatives stand poised to bring about positive change and usher in a new era of possibilities. As we press forward, embracing challenges with open arms, Cardano inspires us all to believe in the potential for a better tomorrow, driven by unity, resilience, and shared purpose.